Robert Petrie Walton
---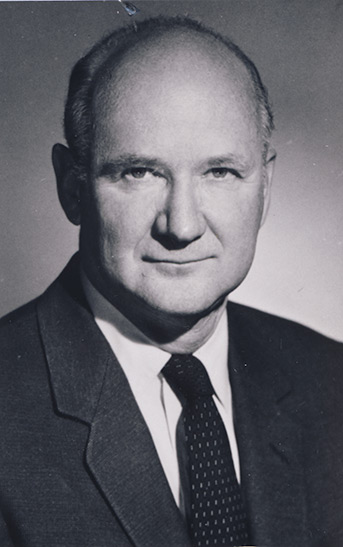 Robert Petrie Walton was born in Guthrie Kentucky in 1905 and initially educated at the Kentucky Centenary College. He went on to attend Columbia University, where he received his doctorate in chemistry. Research in organic chemistry led Walton to focus on medicine and, in particular, pharmacology. He later enrolled at the University of Chicago where he graduated AOA. He followed his medical degree with a lifetime of research in pharmacology. Walton came to MUSC in 1942, working within the Department of Pharmacology as a professor and later became its chairman. He was also closely involved in the establishment of the Graduate Committee of the School of Medicine which later developed into MUSC's College of Graduate Studies. Dr. Walton remained active within the Department of Pharmacology until his death in 1971. He was posthumously awarded the Golden Apple.
---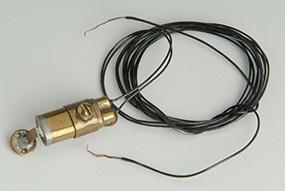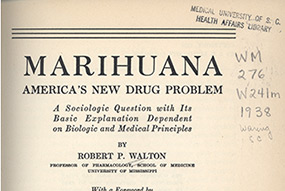 Walton-Brodie Strain Gauge Arch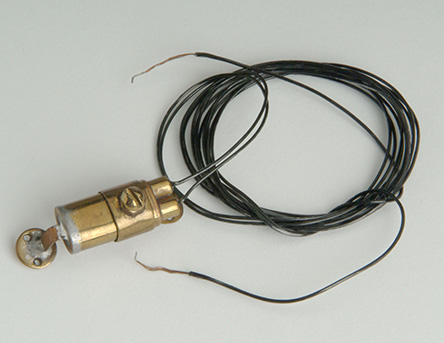 Walton's first innovation resulted from his research in the cardiovascular sciences and was named the Walton-Brodie Strain Gauge Arch. Sewn on to the outside of the heart, this device measured the contractile force of the heart muscle, beat by beat. Initially used in animal studies, the Strain Gauge was eventually used on patients undergoing open-heart surgery, where it helped physicians to understand how cardiac contraction force was affected by drugs, diseases, and other stimuli. The Walton-Brodie Strain Gauge Arch led to numerous developments in the field of open heart surgery.
Contractile Force, circa 1948
Contractile Force (WARNING: Graphic footage of surgery)
Mechanical measurement of heart force in situ (WARNING: Graphic footage of surgery)
Marijuana Research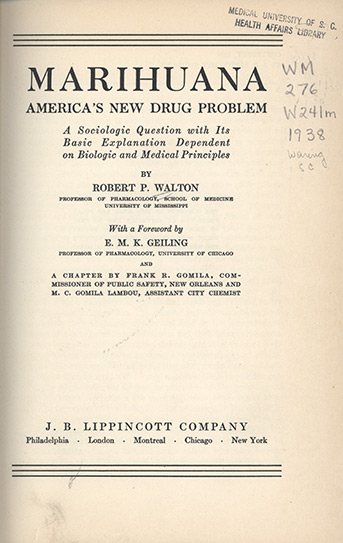 In addition to his contributions to the field of cardiology, Dr. Walton also conducted extensive research on the medicinal value of cannabis, or marijuana. He wrote Marihuana, America's New Drug Problem, in 1938. The work discussed the history of the drug, debated its addictive properties, and explored its possible uses. Walton's research on marijuana is still referenced today, in a variety of different scientific and non-scientific contexts.
Walton is even referenced in the current Wikipedia article on cannabis:
http://en.wikipedia.org/wiki/Cannabis_%28drug%29#cite_note-84