Dedicated to the History of the Health Sciences
The Waring Historical Library is the special collections and rare book library of the Medical University of South Carolina (MUSC). Named for Joseph I. Waring, Jr., the first director of the Historical Library, the library supports the teaching and research mission of MUSC by collecting and preserving original manuscripts, books, and other items relating to the history of the University, the history of health sciences in South Carolina and the South, and identifying resources documenting the health sciences of the Atlantic World during the 18th and 19th centuries.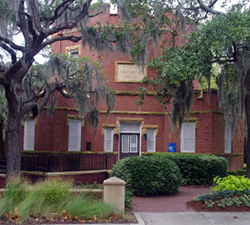 Location
175 Ashley Avenue
MSC 403
Charleston, SC 29425
Hours of Operation
Currently open to researchers by appointment.