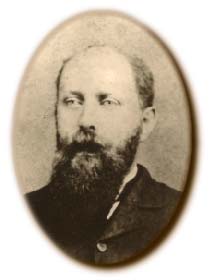 Dr. Alonzo C. McClennan
Alonzo Clifton McClennan was born in Columbia, South Carolina in 1855. He was appointed to the United States Naval Academy at Annapolis in 1873 and resigned after four months to continue his education at Wesleyan Academy in Massachusetts.
He also attended the University of South Carolina before matriculating at Howard University in Washington, D.C. from which he graduated with degrees from both the School of Pharmacy and School of Medicine. He moved to Charleston in 1884 and established the first black drug store, called the People's Pharmacy on King Street.
He helped found the Hospital and Training School for Nurses and served as its medical director, surgeon in charge, and instructor in surgical nursing until his death in 1912. He also established the first statewide African-American medical association, The Association of Colored Physicians of South Carolina. In 1900, the association was renamed the Palmetto Association of Physicians, Pharmacists, and Dentists of South Carolina, which exists today.