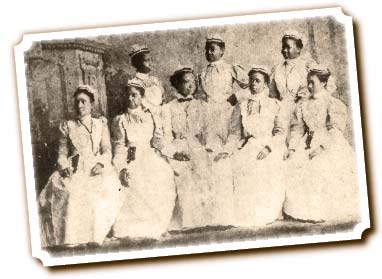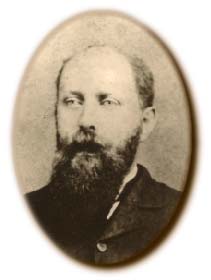 Hospital and Nurses Training School
(Cannon Street)
In November 1896 Dr. Alonzo C. McClennan and six other African-American health care professionals met to discuss the need for a hospital and nurses' training school for African Americans in the city of Charleston. At the time, white hospitals either excluded or segregated black patients and barred black physicians from admitting and attending to their patients.
In the late 1890s the need for black nurses to help black physicians care for patients in their homes was acute. In July 1897 the state of South Carolina approved the charter for the Hospital and Training School for Nurses.
Later that year, it opened its doors at 135 Cannon Street in a three-story brick building which had been bought for $4,500. The "Cannon Street Hospital," as it was also known, provided desperately needed health care for Charleston's African-American citizens with twenty-four beds, nurses' dormitories, a dining hall, an operating room, a reception room, and an office.
Six physicians served as medical directors from 1897 to 1959: Alonzo C. McClennan, M.D., William H. Johnson, M.D., Ridley U. McClennan, M.D., Herbert U. Seabrook, M.D., Edward B. Burroughs, M.D., and Thomas Carr McFall, M.D.
The head nurses at the Cannon Street Hospital were Anna DeCosta Banks, who served for 32 years, Ruby Long, Mabel C. Oliver, Charlotte Pembroke and Melvena Gadsden.
By the middle of the twentieth century, the Cannon Street Hospital was in bad repair, such that it was on the verge of losing its accreditation. Dr. Thomas Carr McFall, who became the hospital director in 1947, realized that a new hospital would need to be built. That new building was called the McClennan-Banks Memoral Hospital. In 1961, two years after the new hospital opened on Courtenay Street, the Cannon Street Hospital was demolished.