Restoration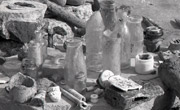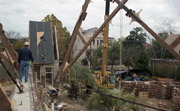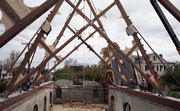 "We were concerned about the restoration. We were concerned about being true to the history." Victor Del Bene, M.D., Chair of the University Chapel Committee, from his 2009 oral history regarding Hurricane Hugo.
The Chapel Restoration Committee held its first meeting on January 11, 1990. Committee members determined that the chapel should be restored as closely as possible to its original state but with the inclusion of many significant improvements. As the building and surrounding areas were cleaned up, and the extent of the damage discovered, the committee recognized that modifications of some elements of the structure and its contents were necessary.
The first estimated cost for the reconstruction was $670,000; however, when taking into account the organ, pews, stained glass, and the other furnishings in the chapel the budget was set at $750,000 to be paid from state insurance with another $250,000 from FEMA. Private donations brought in $289,966 by the time St. Luke's Chapel was restored.